It's official, Vertech is expanding! For our fourth office location, we've selected Austin, TX. The Austin office will be added to our existing roster of office locations that includes Phoenix, AZ, Irvine, CA, and Nashville, TN. We will start the expansion this fall when two engineers from our Arizona office and one from our California office relocate to Austin, and we plan to acquire a physical office in the coming months. We are targeting an official opening date of February 1, 2021.
We carefully evaluated our next move and felt Austin was the right next step for both Vertech and our customers for several reasons. First, Austin is a great fit for the Vertech company culture. It is an amazing place to live with a vibrant local culture and thriving tech community. This helps support one of our company goals – to be the team of choice for the best and brightest control engineering talent. Providing office locations in great places to live is a key part of achieving that goal, and Austin certainly fits the bill.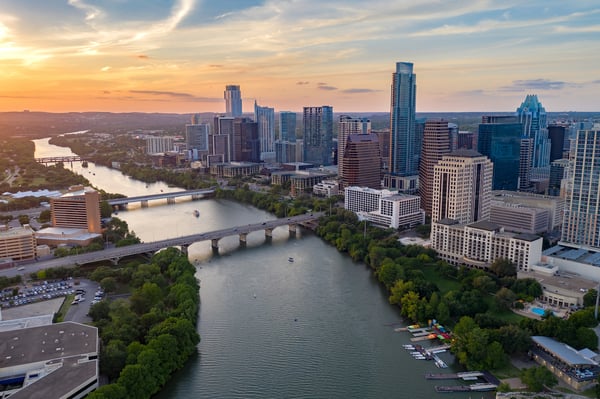 Second, Austin provides great access to a talented pipeline of engineers and programmers from top-notch programs at the University of Texas, Texas A&M, and, my alma mater, LeTourneau University. This close proximity to top-tier talent puts Vertech in a great position for continued growth and expansion.
Third, within Texas, Austin is central to Houston, Dallas, Fort Worth, San Antonio, and Waco, and the city offers quick access to the South-Central US. This means we will be in a better position to provide the on-premise support many of our clients need. Additionally, Texas offers a business-friendly economy, which means there will be plenty of opportunity to bring our unique brand of world-class automation services to new clients here.
While we are incredibly excited about the opportunity we have to expand right now, we feel it would be remiss if we didn't acknowledge the challenges many businesses are facing during this time. We know we are fortunate to have this opportunity right now.
We also want to recognize that we are cognizant of the clear concerns presented by today's environment regarding staff working in an office. Remote work will definitely be a part of our work culture in the years to come, however, we are humans, which means we need community. Personal interaction with teammates builds culture and community and provides an environment for the impromptu discussions that lead to innovation. The future of Vertech will be a hybrid environment that includes a place for our team to come together, and our Austin office will service as that next hub for Vertech.
We're looking for more control freaks to join our growing team – apply today.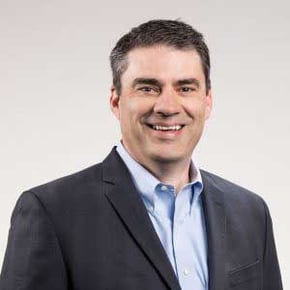 Titus Crabb
As President of Vertech, Titus is responsible for building and maintaining corporate culture, high-level direction and financial stability, overseeing operations. He earned a BSEE from LeTourneau University in 1993, and he is a registered professional engineer in Arizona. He holds an C-11 contractor's license in Arizona as well. He has worked in the automation industry his entire career starting as a controls engineer developing projects in a variety of industries including semiconductor, municipal water treatment, food and beverage, durable goods manufacturing, and baggage handling. Outside of the office Titus is an avid scuba diver, traveler, and outdoorsman. He channels his inner geek as a licensed ham radio operator with the call sign AF7MI and as a lover of science fiction.