Happy holidays to our fellow manufacturers, engineers, technicians, and managers! As the year comes to a close, it's the season to take some time to relax and reflect on the year. You've likely read many of our blog posts this year, but you may have missed a few – it's been a busy year! Never fear, we've rounded up our most popular blog posts from 2019. We hope that they'll bring you some holiday cheer, or at least provide some ideas and insights to use for a successful 2020.


5. 7 Considerations for Implementing Redundant PLCs
Implementing redundant PLCs can be a valuable step in improving control system reliability, but it's not a magic bullet. This post covers tips to keep in mind when addressing PLC failures as a cause of system downtime.

4. Seeq Predictive Analytics Demo for RO Membranes
This Seeq video demonstrates predictive maintenance for a reverse osmosis (RO) train. This example highlights using linear regression on real (not simulated) RO normalized flow data to predict a timeframe for the next membrane cleaning.

3. SCADA Screen Designs You'll Love
At Vertech we recognize that poorly designed SCADA screens negatively influence productivity. In this video, one of our programmers talks about our method for creating organized, practical, and visually appealing screen designs.

2. Innovation and Creativity at Vertech
During our second annual FedEx day, which is a dedicated day for Vertech employees to be creative and come up with projects that can enhance the company, our control freaks worked on some pretty incredible solutions in just 24 hours. This year's projects tackle a variety of challenges, from new employee training to better beer brewing to avoiding awkward bathroom encounters.

1. 7 Concepts to Master for Success with Ignition 8 and Perspective
Inductive Automation's long-anticipated Ignition 8 was released this year. One of the many new features was the introduction of the Perspective module, which created a seamless browser-based user experience using HTML5. This post covers seven new concepts to familiarize yourself with to get started with Perspective.

From all of us control freaks here at Vertech, we wish you a joyful end of year, hopefully free of work emergencies and last-minute deadlines.

Make a New Year's resolution to never miss a post in 2020, and easily keep that resolution by subscribing to our blog today.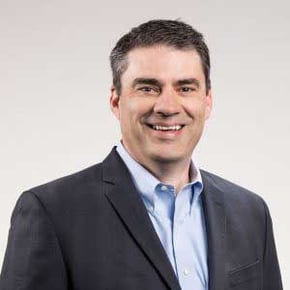 Titus Crabb
As President of Vertech, Titus is responsible for building and maintaining corporate culture, high-level direction and financial stability, overseeing operations. He earned a BSEE from LeTourneau University in 1993, and he is a registered professional engineer in Arizona. He holds an C-11 contractor's license in Arizona as well. He has worked in the automation industry his entire career starting as a controls engineer developing projects in a variety of industries including semiconductor, municipal water treatment, food and beverage, durable goods manufacturing, and baggage handling. Outside of the office Titus is an avid scuba diver, traveler, and outdoorsman. He channels his inner geek as a licensed ham radio operator with the call sign AF7MI and as a lover of science fiction.