We are proud to announce that for the fifth year in a row, Vertech is being recognized as a Top Company to Work for in Arizona!
This award is based on anonymous and comprehensive employee surveys and external analysis of our benefits and culture. This recognition is a tribute to our entire team at Vertech as we work to consistently be a world-class provider of automation solutions and the employer choice for the best and brightest talent.
One of our company's top priorities is to cultivate and maintain a unique, innovation-driven corporate culture that attracts the industry's most talented engineers, programmers, and designers who love what they do. The result is a team that is fanatical about delivering the best industrial automation solutions for our clients – and the team only keeps growing.
Since the company's beginnings in 2004, Vertech now has three physical offices located in Arizona, California, and Tennessee with 75 employees spread across six states. Our employees (or "control freaks" as we like to call them) are all driven to deliver the best industrial automation solutions for our clients and have successfully implemented more than 2,500 projects for 300+ unique customers over the years.
To ensure that we live up to our high standards, our team is engaged and inspired through a constant focus on technology and ongoing training and professional development. Our focus on technology ensures our team is equipped with detailed and deep skill sets rather than broad, shallow ones, and through our growth and development programs, each employee receives a minimum of 40 hours of formal training per year.
Additionally, we've always known that a big part of staying mentally sharp is ensuring care for the whole person. We strongly believe that one of the reasons we're able to continually produce world-class products is because our team members have well-balanced lives and enjoy their work. This has become an ingrained part of our culture with activities like Programmer's Pint training sessions and Friday morning breakfast meetings. Gym memberships, smoothie Wednesdays, SmartDollar sessions, camping trips, our annual Closed House party, and many other activities throughout the year keep us engaged and focused.
We are honored to have received this recognition for the fifth consecutive year in 2020 and are proud of the achievements we've met over the past 15+ years. We will continue delivering the best industrial automation solutions and are excited for what the future has in store for us. Check out the complete list of great Arizona companies on AZ Central's website.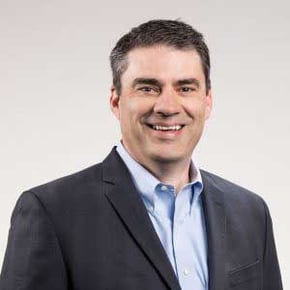 Titus Crabb
As President of Vertech, Titus is responsible for building and maintaining corporate culture, high-level direction and financial stability, overseeing operations. He earned a BSEE from LeTourneau University in 1993, and he is a registered professional engineer in Arizona. He holds an C-11 contractor's license in Arizona as well. He has worked in the automation industry his entire career starting as a controls engineer developing projects in a variety of industries including semiconductor, municipal water treatment, food and beverage, durable goods manufacturing, and baggage handling. Outside of the office Titus is an avid scuba diver, traveler, and outdoorsman. He channels his inner geek as a licensed ham radio operator with the call sign AF7MI and as a lover of science fiction.