A manufacturer's efficiency hinges on their ability to keep all production staff on the same page, monitor production in real-time, and identify actionable items for improvement. The Sepasoft MES Suite empowers manufacturers to overcome these challenging barriers by emphasizing scalability, ease of use, and real-time data acquisition and contextualization.

In the June 2nd edition of Ignition Community Live at 9 AM PDT, Sepasoft President and CEO Tom Hechtman, Sepasoft MES Product Manager Keith Adair, and Vertech SCADA and MES Specialist Chris McLaughlin will demonstrate the scalability of the Sepasoft MES solution from edge to enterprise.
Highlights of this webinar include:
A demo of a

SCADA, batching, and MES system Vertech created for

Arizona Beverages, the makers of Arizona Ice Tea
A discussion around the scalability and functionality of the OEE module that helps users meet their enterprise vision
A second demo that shows how, as an enterprise scales, so do the benefits of the OEE module, including scheduling, analysis, and material lot sharing
Register today for this live Webinar on June 2nd at 9am PDT. Don't miss out on your chance to see this powerful Sepasoft software in action and how your benefits will scale as your organization grows.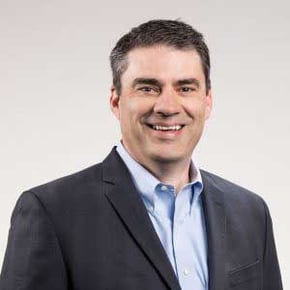 Titus Crabb
As President of Vertech, Titus is responsible for building and maintaining corporate culture, high-level direction and financial stability, overseeing operations. He earned a BSEE from LeTourneau University in 1993, and he is a registered professional engineer in Arizona. He holds an C-11 contractor's license in Arizona as well. He has worked in the automation industry his entire career starting as a controls engineer developing projects in a variety of industries including semiconductor, municipal water treatment, food and beverage, durable goods manufacturing, and baggage handling. Outside of the office Titus is an avid scuba diver, traveler, and outdoorsman. He channels his inner geek as a licensed ham radio operator with the call sign AF7MI and as a lover of science fiction.