As an Inductive Automation premier systems integrator, we have deep expertise in developing and implementing world-class control systems based on the Ignition industrial application platform. We also pride ourselves on knowing how to effectively leverage Ignition software to achieve tangible results for clients – and we have a lot of fun doing it. This is why we are extremely proud to be recognized as Inductive Automation's Top Ignition integrator for 2019!
According to Inductive Automation, "Vertech stands out as our top performer because of their commitment to providing the best solutions to customers. They can be relied on to deliver high-quality projects with everything from the right architecture to the best designed user experience."
Our relationship with Inductive is a large part of why we had such a successful 2019. The solutions we deliver with the Ignition platform are a leap forward in functionality and value for our clients and as close to future-proof as you can get.
When the award was announced, Inductive Automation's co-director of sales engineering Travis Cox said, "They love pushing the boundaries of Ignition and providing feedback to us. It has been a joy working with the Vertech team. Plus, who doesn't love seeing them in their leather jackets at ICC?"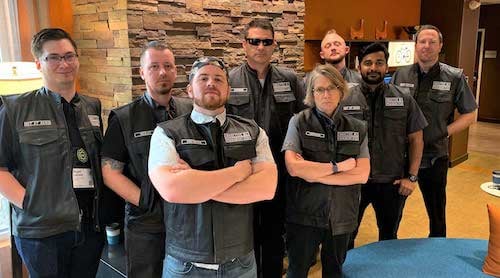 Vertech staff representing all three of our offices at the 2019 Ignition Community Conference
We look forward to growing our relationship with Inductive and capabilities with Ignition in 2020, making a splash at ICC again this year, and continuing to bring the benefits of Ignition to our customers throughout the country.
Learn more about the selection of Inductive Automation's top integrators in their top integrator announcement.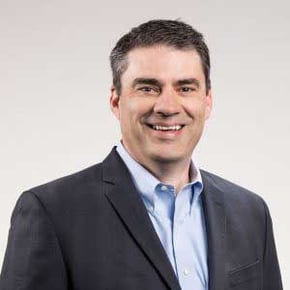 Titus Crabb
As President of Vertech, Titus is responsible for building and maintaining corporate culture, high-level direction and financial stability, overseeing operations. He earned a BSEE from LeTourneau University in 1993, and he is a registered professional engineer in Arizona. He holds an C-11 contractor's license in Arizona as well. He has worked in the automation industry his entire career starting as a controls engineer developing projects in a variety of industries including semiconductor, municipal water treatment, food and beverage, durable goods manufacturing, and baggage handling. Outside of the office Titus is an avid scuba diver, traveler, and outdoorsman. He channels his inner geek as a licensed ham radio operator with the call sign AF7MI and as a lover of science fiction.