ICC 2019 is in full swing in Folsom, CA. The Ignition Community Conference brings together the entire Inductive Automation ecosystem of integrators, third-party suppliers, and the entire Inductive staff including executives, developers, sales, marketing, support and more. Ten Vertech team members representing all three of our offices are attending. Here are a few impressions and comments from the team.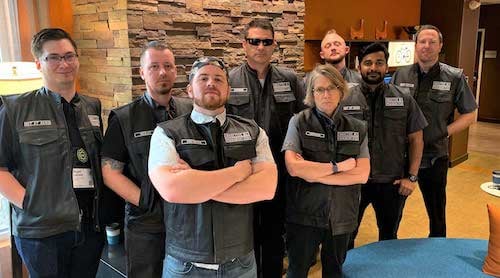 Haley:
Java actually has a decent library for machine learning. Most people would probably default to python for machine learning but those are generally c python and therefore not usable within ignition. The Apache math3 library was easy to set up and had a good amount of functions to use.
Roger:
Sepasoft has a business connector module that connects to ERP and SAP systems, and they had a workshop to demonstrate the new modules in Ignition. That module can extract the data from these systems via the web services module which it is built on. Pretty neat to see all of your business data in ignition and use that data for scripting or viewing.
Sue:
The most impressive thing that I've learned/seen at this conference is that this truly is a community. It is impressive to see various companies talking and working with each other. The other thing I find really cool is the growing number of hardware and software suppliers who support Ignition on their products. From the 3rd party modules to the switches and edge devices.
Tommy:
The coolest thing I've learned at ICC 2019 is that the Perspective module has the capability of entering 2d and 3d images into it and rendering a 3d site map. This map can be viewed through a VR headset to do site inspections remotely!
Matt:
Part of the presentation in the Python scripting workshop showed me something new that solves a unique problem for one of our clients.
Sudeep:
I think Canary Labs/Flow presentation and live demonstration was very good and informative. During demonstrations they showed how would you configure and display the data in Canary. This tool is pretty user friendly and easy to integrate with Ignition.
Titus: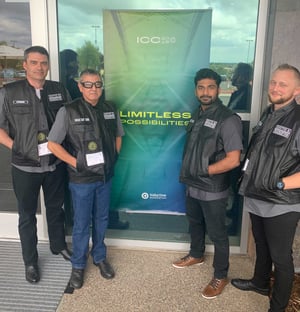 Inductive leadership announced a new international distributor program to accelerate Ignition expansion globally, and they reiterated their longstanding focus on making their software (and integrating it) easy, fun, and affordable. There are great things coming for Ignition!
Vertech is a Premier Inductive integrator using the Ignition platform to provide world class SCADA and MES solutions for our clients. Click here to learn more Inductive Automation.
And yes, we're all wearing motorcycle vests at the show. Because that's how we roll.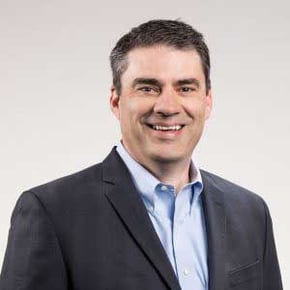 Titus Crabb
As President of Vertech, Titus is responsible for building and maintaining corporate culture, high-level direction and financial stability, overseeing operations. He earned a BSEE from LeTourneau University in 1993, and he is a registered professional engineer in Arizona. He holds an C-11 contractor's license in Arizona as well. He has worked in the automation industry his entire career starting as a controls engineer developing projects in a variety of industries including semiconductor, municipal water treatment, food and beverage, durable goods manufacturing, and baggage handling. Outside of the office Titus is an avid scuba diver, traveler, and outdoorsman. He channels his inner geek as a licensed ham radio operator with the call sign AF7MI and as a lover of science fiction.