Remember the grand romantic gestures in every iconic 80s movie? You know… Maverick and Goose's barroom rendition of "You've Lost that Loving Feeling" or John Cusack holding up a Boombox blaring Peter Gabriel outside his girl's bedroom? Well, after successfully completing the grueling CSIA auditing process, I feel like this was our grand gesture to prove our commitment and worthiness to you.
In painstaking detail, we demonstrated how we follow CSIA best practices in 10 key areas of business, from financial management to project management to service and support, and as a result, we're happy to announce that we are CSIA certified! This certification is the gold-seal mark of a professionally managed control system integration business. But what exactly does this mean to you?
CSIA Certifications means that you can expect the following things from our Control Freaks.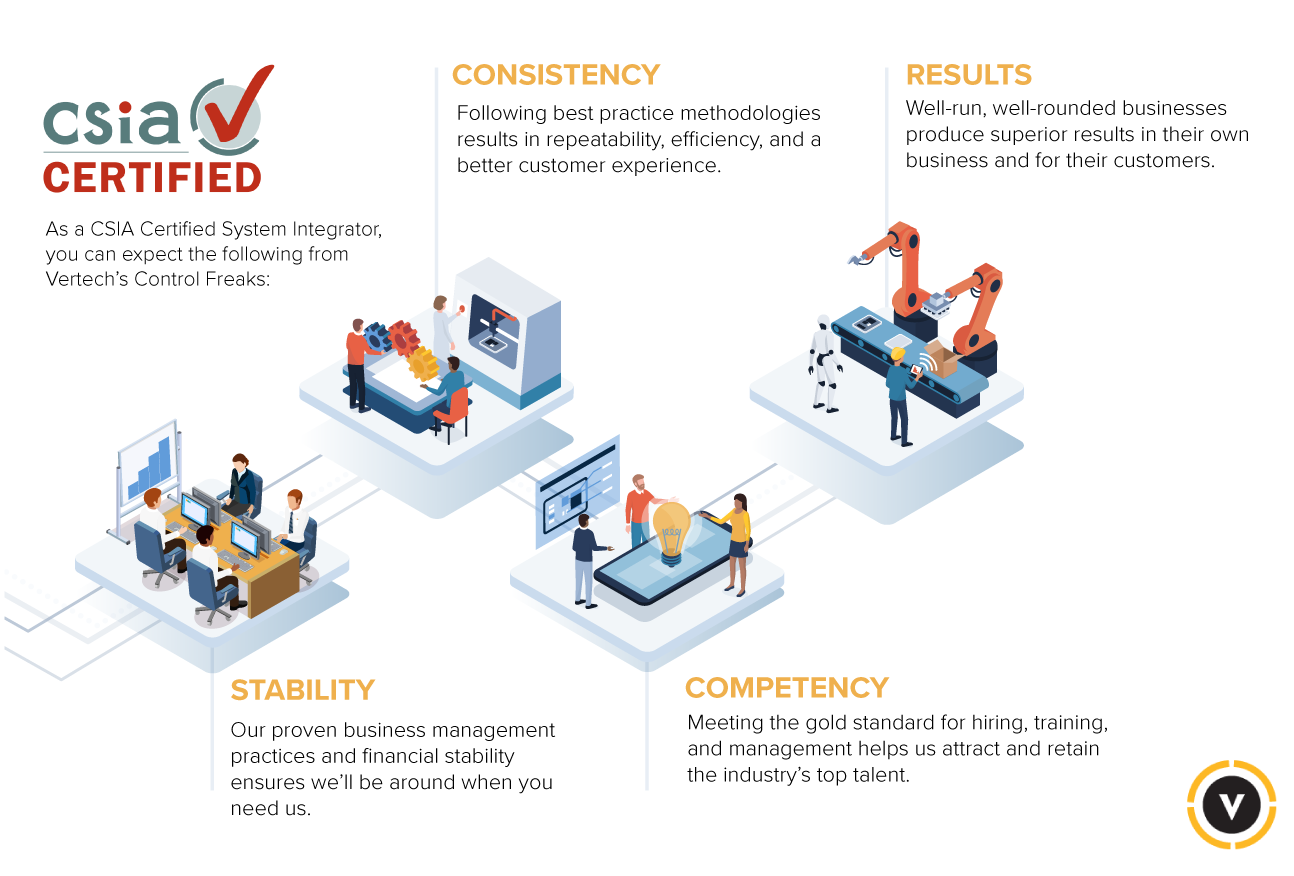 So, what do you think – did we win you over? Learn more about our company and our smart, dependable team of control freaks.