If you have been around Vertech much, you have probably heard us refer to ourselves as Control Freaks. The name has been around for a few years now, and it really does effectively capture our passion for automation. We quite literally wear this passion on our shirt-sleeves, and our Control Freak t-shirts have become somewhat of a fashion statement in the industry (almost). So in case you have ever wondered what that term means, we put together this little video to provide an explanation.
Learn more about our award-winning corporate culture. We even have our own nano-brewery!
Want to become the newest Control Freak? See our current open positions.
This blog was originally published on September 26, 2017 and was last updated January 29, 2020.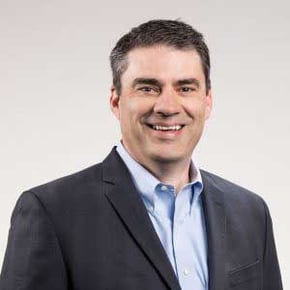 Titus Crabb
As President of Vertech, Titus is responsible for building and maintaining corporate culture, high-level direction and financial stability, overseeing operations. He earned a BSEE from LeTourneau University in 1993, and he is a registered professional engineer in Arizona. He holds an C-11 contractor's license in Arizona as well. He has worked in the automation industry his entire career starting as a controls engineer developing projects in a variety of industries including semiconductor, municipal water treatment, food and beverage, durable goods manufacturing, and baggage handling. Outside of the office Titus is an avid scuba diver, traveler, and outdoorsman. He channels his inner geek as a licensed ham radio operator with the call sign AF7MI and as a lover of science fiction.