Why is it when you send out a request for quotation (RFQ) to potential vendors for an automation project, you end with a stack of widely different prices and proposals that are about as comparable as apples and oranges? You're probably not going to accept the highest bid with its extraneous add-ons, but if you choose the lowest bid, there's a strong likelihood you'll end up with multiple change orders after the project begins. What's the secret to setting up your automation project for success right from the start?
Tip #1: Consult Vendors Beforehand
One of the reasons you may get a wide range of quotes is because everyone interprets the RFQ information differently. Some vendors bid to the letter of the RFQ, and then they deliver a solution that comes up short. Other vendors bid for the intent of the RFQ, and they may produce a solution with too many features.
So before you spend anywhere from a couple of days to more than a month developing the full RFQ, create a basic construct of the RFQ and run it past a competent vendor you've had success with in the past. Talk to them about the challenge you're trying to solve, and ask them for best practices for writing the RFQ in the language that the suppliers will easily understand. The RFQ should not be wide open for interpretation, but instead should specify requirements in a way that gives you the right solution for the problem. It may help to even interview several vendors with different areas of expertise to get multiple opinions and create a well-rounded RFQ.
Tip #2: Provide Design Documents Upfront
Another pro tip that will make your job go more smoothly is to gather every related design document to the project and have them ready to give the vendors. Documents like electrical drawings, mechanical system drawings or P&IDs, and existing PLC/HMI/SCADA programs are extremely helpful in evaluating the required effort for a project. This may require dusting off some cobwebs and spending time to talk to everyone at the facility, but it is well worth the effort because the more information you can provide, the better the pricing.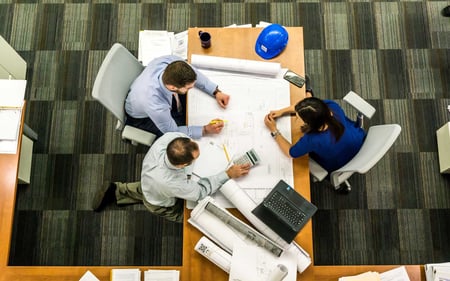 Recently I visited an airport where the potential customer needed an upgrade to their baggage sorter. However, the drawings and PLC code weren't on hand, and without them, the customer would be charged with the time it took to manually figure out all the existing connections. We scoured the facility and talked to four or five different people until we finally found the one individual who knew where the reference material was. This simple scavenger hunt that took about one hour probably saved the customer $10,000 in discovery costs. Having all the necessary documentation for the vendors before the project starts can save a tremendous amount of time and dollars.
Tip #3: Be Open to New Technology
When starting an upgrade project, consider asking the vendor what technology they recommend using. Experienced system integrators make state-of-the-art manufacturing and controls systems for a living, so they know which platforms are best for your application and will stand the test of time.
Of course, if your plant has already standardized with a certain technology, that's one factor to consider. Just remember that legacy technologies generally require more experienced, senior staff to design and program them – which may raise the cost of your project.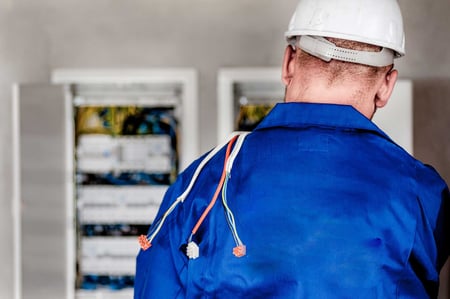 Tip #4: Consider Future Features and Connected Systems
When you're trying to develop the best solution for your project, take time to consider any tangential systems or ancillary tools that should be included, either now or in the future. For example, an enterprise resource planning (ERP) system can manage many different business processes, such as production, procurement, and sales. While the project scope may only call for adding one or two components at first, it helps to let the vendor know what hooks need to be put in place for future expansion.
For example, consider a project to upgrade a machine that is running too slowly. Don't just make the RFQ and budget for only upgrading the equipment. Perhaps while the vendor is improving the system anyway, you should consider integrating the machine with the ERP or work order system. Take the big picture view of the plant and evaluate how all the systems and components can interrelate and increase overall plant productivity.
Learn More
By applying these four best practices, you're on your way to developing a robust RFQ that will produce the right solution for the project.
If you're considering a modernization project, download our Five Risk Mitigation Techniques for Control System Upgrades white paper to learn more about taking a manageable approach to control system upgrades.
And for those interested in an MES project, read The Digital Factory: Practical Guide to a Successful Digital Transformation on implementing efficiency improvements and actionable insights in your manufacturing facility.