Today, there are quite a few systems sitting on factory floors running on hardware that is two or three decades old. This is problematic because aging control systems often suffer from lost documentation, lack of support, limited availability of parts, poor performance, and a general loss of efficiency due to a lack of technological advancement.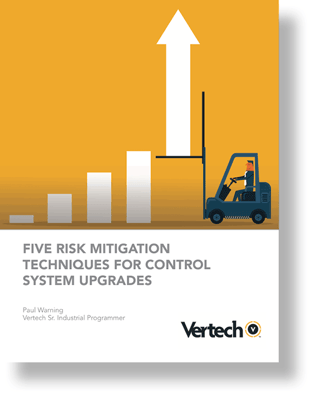 For every organization experiencing this struggle with their outdated control systems, there comes a point when the discussion about maintaining versus upgrading needs to occur.
This white paper explores how to take a manageable approach to a control system upgrade as well as five strategies to use to mitigate risk during your upgrade.
To download this white paper, please fill out the form on the right.