While no one enjoys standing in line for airport security, we all recognize that the process is an important, and necessary, step to keep travelers and airline employees safe in flight. When an airport is using outdated equipment or systems that continually break or operate slowly, not only is the process more unpleasant for travelers, but it is also less secure.
Recently, the City of Amarillo was struggling with outdated equipment for their baggage handling system at the Rick Husband International Airport. Much of the conveyor needed to be replaced, and new automated baggage security scanners needed to be integrated into the baggage handling system both for security and passenger convenience.
To perform this upgrade, the conveyor programming needed to meet strict TSA security requirements, and the baggage handling system had to be highly resistant to single points of failure. Thus, the city contacted Vertech's team of experienced programmers since we understand the rigorous requirements for in-line security systems, including TSA validation. The graphic below illustrates the size and complexity of the baggage handling system we upgraded.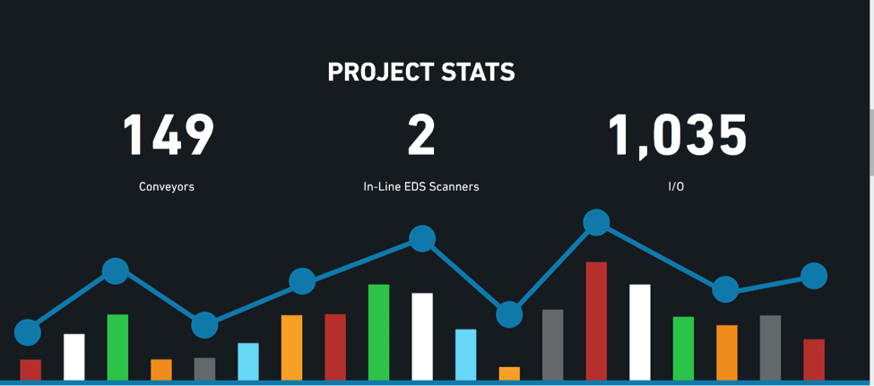 As a result of the new baggage handling system we put into place without interrupting service at the airport, passengers no longer have to hand-carry their luggage to the TSA baggage screening checkpoint, and the new system helps ensure their safety while travelling. Airport personnel also benefit greatly from having a more reliable baggage handling system built on modern technology. Additionally, the system provides a high level of visibility to maintenance and TSA personnel who work together to quickly and safely transfer passenger luggage from the ticket counter to the right aircraft.
Read the full case study to learn more about the details of this baggage handling system.