Vertech Wins a Firebrand for SB Energy
At ICC (Ignition Community Conference) this year, Vertech received a Firebrand Award for an enterprise SCADA solution we custom-made for SB Energy's remote solar operations center. Firebrand Awards are given annually to honor six of the best and brightest Ignition projects. This year marks Vertech's third time winning the prize.
SB Energy's single platform solution gave them real-time visibility and control over their six national locations. Our objective was to design an Ignition solution that could acquire, consolidate, and validate data from six solar sites in real-time--while also providing site monitoring and performance analysis with clear industry relevance.
The end result was a robust SCADA system that gives SB Energy complete visibility of its fleet of sites, assets, and energy production performance. Now SB Energy can maximize energy production and quickly resolve maintenance issues, saving valuable time and resources.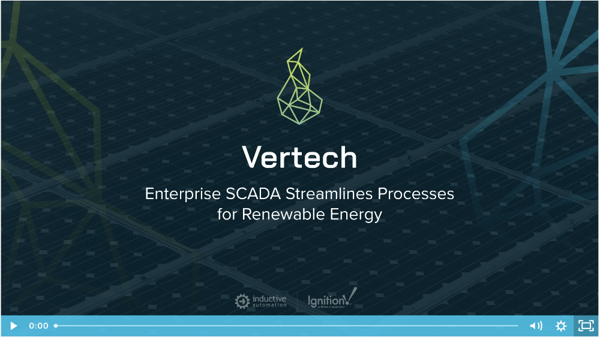 You can read more about the features built into this project in our case study, and on the Inductive website.
Crowning the Next Build-a-Thon Champion
This year, Inductive Automation invited all premier integrators to submit applications for an elimination-style Build-a-Thon. After three rounds of offsite challenges, the field was narrowed down to two competitors: DMC Inc. and Roeslein & Associates. These two competed in a showdown live at ICCX 2022.
As previous winners, we were asked to crown the next Build-a-Thon champion in person with their very own (coveted) orange blazer. Both gave incredible effort-- we watched with bated breath as the sweat dripped, the code flew, and the fingers cramped. But only one could come out on top.
Congratulations to Roeslein & Associates, on your 2022 Build-a-Thon championship! Your "potion making" facility was amazing.
The creativity and hard work that went into this event was truly staggering. It was incredible to see what people were able to achieve in such a short time.
We're already looking forward to next year's Build-a-Thon, and who knows? We may even throw our hat into the ring again!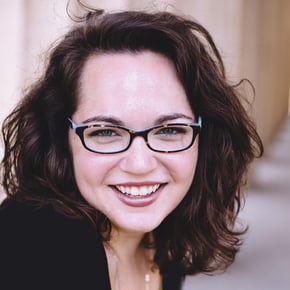 Lauren Crownover
Lauren is Visual Design Lead and Marketing Specialist at Vertech. She considers herself a visual translator, helping humans understand brands and data through graphics. When not designing or copywriting, you can find her curled up with her poodle, daughter, and husband reading Harry Potter and sifting through backstage Broadway numbers online.