Aging control systems can suffer from a variety of issues, including outdated or lost documentation, lack of support, limited availability of parts, and degrading or all-around poor performance. And as machinery inevitably does, a component or system will eventually breakdown, and the obsolete part or system will be beyond the point of repair. Now, that long-dreaded upgrade is a necessity.
If you've been in the controls industry for any length of time, then you have probably experienced this cycle. But, this doesn't need to be a painful process. Instead, by having a pre-planned, well-thought-out control system upgrade strategy in place, there doesn't need to be any pain at all.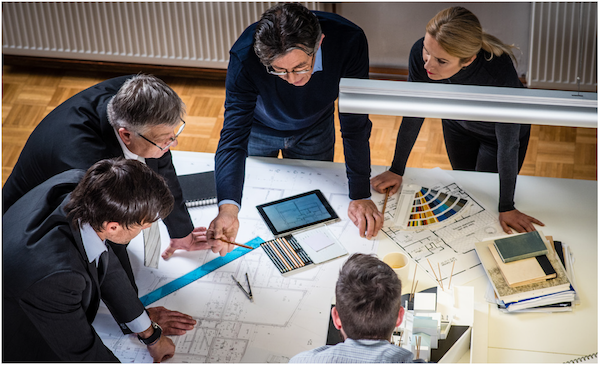 Before you start thinking about an upgrade plan, it is important to first know that upgrades don't have to be all about righting your wrongs. With the numerous upgrades in control systems technology in recent years, the full list of improvements you can expect when modernizing your control system could be endless, but here are some examples of what to aim for:
Better security

Easier troubleshooting

Faster modifications

Mobile and Web-based access

Industrial Internet of Things (IIoT) and big data ready
With all these benefits possible, it seems like performing a control system upgrade should be a no-brainer. But, there is typically one major hurdle standing in the way: downtime. The opportunity for control system downtime in many facilities is extremely rare, so manufacturers are often required to get a little creative when planning for upgrade implementation.
With a little advanced thought, and by following the four steps outlined below, it is possible to minimize downtime during an upgrade, and ultimately maximize productivity.
Step 1 – Perform a Comprehensive System Review: Take a hard look at your system to first determine which components actually need to be replaced. Sometimes replacing a PLC without replacing the SCADA system, or vice versa, is enough to address obsolescence concerns. Other times, it is best to do a more thorough control system upgrade.
Step 2— Map Your System: Develop a solid understanding of how your system operates from a control systems perspective. Things like which PLC controls which motors, and which objects on SCADA are associated with which PLC are important to know. Your control systems integrator can help with this task, but it is important that you have some personal understanding of this going into the next step.
Step 3 – Assess Downtime Possibilities: Take an honest assessment of how much downtime can be tolerated during the upgrade procedure. None is a fair answer for some systems when considered in their entirety, but if the system is broken down into its constituent parts, it's almost always the case that individual pieces can withstand some downtime. For example, maybe there is redundancy in place, such as three chillers when only two are needed, or there is a buffer in the system such as large water tanks to maintain outgoing water supply to the process even if the incoming water supply is stopped.
Also, running the plant in local control, or hand mode, during the control system upgrade might be possible. While running the whole plant manually for the duration of a complete control system startup is rarely an option, running a small sub-system within the plant manually for just long enough to modify a sub-system is typically feasible.
Step 4 – Create Upgrade Phases: Outline a complete plan for the control system conversion. In most cases this means creating phases that focus on upgrading a specific portion of your control system. Phases can be in the form of replacing one PLC of many in your facility, moving one small sub-system (control of a small portion of your plant) from an aging PLC to a new PLC, or converting just a few graphic screens. Again, getting your control systems integrator involved during this step is a great idea, as they can review your system and help determine which pieces of functionality would be best to group together as a phase in your overall conversion plan.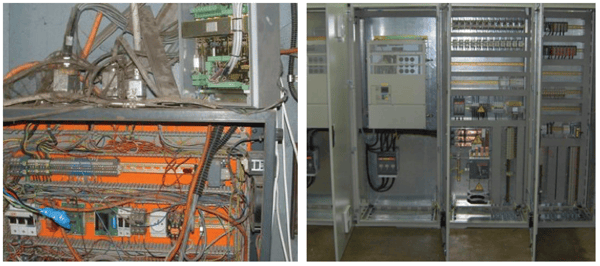 Many manufacturers consider a control system upgrade to be a daunting task. But, it's time to flip the script and consider the benefits of an upgrade instead. In a world full of trade-offs, a technology upgrade really is a win-win. Once you start updating your outdated control system with new parts, chances are the benefits will so far outweigh the costs that you will be looking forward to each upgrade.
So, take some time to consider your biggest technology pain points that can be brought on by obsolescence. Then, shift your focus to thinking about how productive you could be with a SCADA system that is a more robust, more feature-filled, and better documented version of its current self. Finally, connect with us below to learn more about how we can help you make a control systems upgrade manageable.
Is your control system obsolete? Download our latest white paper, "5 Risk Mitigation Techniques for Control System Upgrades" to learn how to take a manageable approach to a control system upgrade as well as five strategies to use to mitigate risk during your upgrade.