In today's manufacturing world, businesses are rapidly adapting smart manufacturing and Industrial Internet of Things (IIoT) technology that amass valuable data from all aspects of the organization for faster, smarter decision making. According to the Industrial Ethernet Book, "by 2020 there will be an estimated 20.8 billion devices in the IoT, and more than 30 billion devices will be wireless connected." However, this digital transformation also means that the line between information technology (IT) and operational technology (OT) is blurring more and more with every passing every year.
Traditionally, IT and OT departments co-existed as two separate areas of ownership and responsibility. The plant manager focused on supervising the manufacturing floor and keeping the industrial control systems (ICSs) running as smoothly as possible. Then the IT department would issue a set of corporate-wide policies for all departments – many of which weren't feasible for critical control networks. This would begin an all-out war, with the operations team fighting IT every step of the way. In a lot of cases, the IT department would give up and just block off the industrial network with a firewall, hoping for the best. This story does not portray the best of scenarios, so how do we as organizations bridge the IT/OT divide?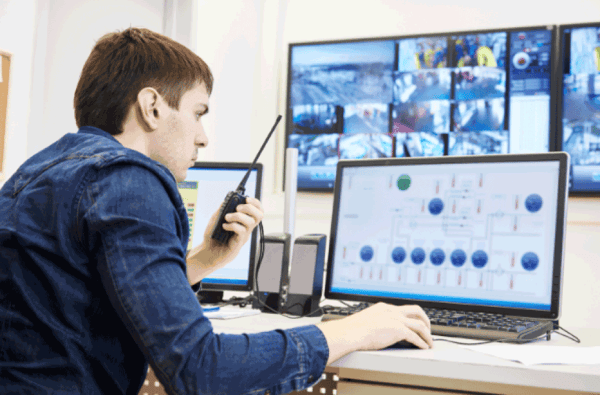 IT may understand networking and enterprise applications, but they need the help of OT experts who are intimately familiar with SCADA systems and PLCs.
Given the many challenges and differences between the IT and OT worlds, each organization must develop an appropriate strategy that meets its unique set of requirements, scope, and ICS architecture. Based on Vertech's years of experience with industrial networking, security and automation, we've written a white paper that covers our complete walkthrough for evaluating, planning, and executing successful IT/OT convergence plans:
1. Review: Conduct an initial network and security assessment audit to understand the current status of the company's operational and security systems.
2. Report: Classify the findings according to their risk to the organization and create a comprehensive list of recommendations to mitigate those risks.
3. Plan: Prioritize which recommendations to apply and develop a detailed, step-by-step plan that covers how to resolve the issues.
4. Implement: Once the implementation plan, budget, and scheduling are approved, execute the steps in the plan.
5. Maintain: Ongoing and active maintenance must be set in place to ensure that the plant floor continues to run smoothly from an operation and security standpoint.
To get the full details, read our white paper Bridging the IT/OT Divide: 5 Practical Steps for Managing Critical Control Networks that discusses the challenges of IT/OT convergence, practical steps for bridging them, and considerations for using an OT managed service provider.