The Vertech Annual Christmas Party is a time of joy and celebration that brings together employees from all parts of the country - creating an unforgettable experience. From luxurious resort stays to delectable dining spreads, this festive holiday gathering has become an eagerly anticipated event for all Control Freaks. Every year, we look forward to the opportunity to recognize the collective accomplishments within the organization and create lasting memories that can be cherished for years to come.
From the moment the 2022 Christmas party kicked off on December 9, it was clear that it was going to be a spectacular event. The venue, the decorations, the music - it all came together stunningly, creating an atmosphere conducive to a celebration worthy of our exceptional team. First, Vertech presented employees with a gift bag, including Lego minifigures personalized for each person. Next, everyone enjoyed a wide selection of delicious food and drinks. And then, of course, we had to break out our best dance moves! It was such an amazing time - everyone definitely had a blast.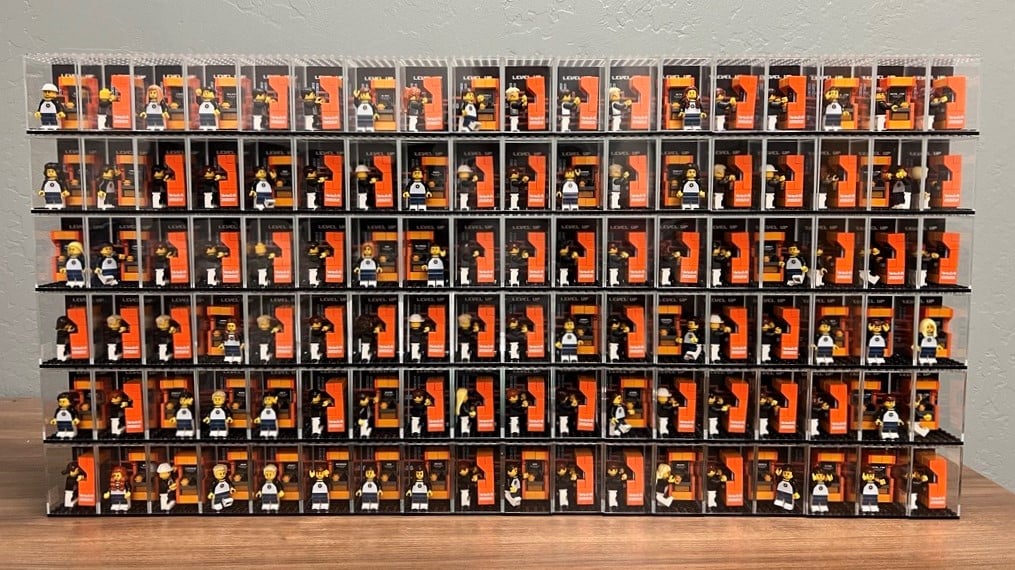 With the year finally wrapping up, it felt heartening to celebrate all that we achieved as a team. From increasing sales to deploying world-class solutions, employees across the nation came together to recognize their successes and pat each other on the back. Our President, Titus Crabb, kicked off the annual awards ceremony by recapping two special awards Vertech won during 2022: Control System Integrator of the Year and Inductive Automation Firebrand Award. With awestruck humility, Titus proclaimed that Vertech has won more Firebrand Awards than any other company in the world!
The night wrapped up with the annual "Best Of" employee awards. Everyone in attendance was beaming with joy and pride for those team members who were nominated, and even more for those who clinched a well-deserved award. Emotions ran high as all the hard work we dedicated throughout the year was recognized on stage that night.
Here's a special thanks to all of our 2022 Best of Vertech award winners:
Rookie of the Year Award: Matt Buchan
Einstein of the Year Award: Sam Ngeru, Andrew Hunt, and Jeong-Won Lee
Project of the Year Award (Team): Blake Carter, Sara Klein, Mary Benson, Matthew Swope, Nick Schuetz, Brad Proceng, Jeong-Won Lee
Company Contribution Award: Lauren Crownover
Road Warriors: Frank Stamm, Ross Schefflier, Tommy Gray, Paul Warning, Jacky Winters, Kris Grindstaff, Adam Lawless, Nick Zito, Scott Lavine
Sales Rep of the Year: Bob Simpson
Unsung Hero: Sue Schaefer
Cornerstone Award: Chad Waddoups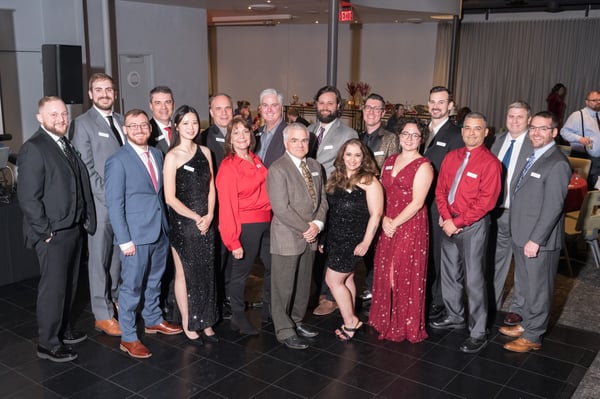 We had a great time at the 2022 Vertech Christmas party and are so grateful to everyone who participated in making it such a fun night! We appreciate every single person who joined us, whether near or far; it made the night one to always remember. The "Best Of" awards ceremony was a highlight of the evening, and we're already looking forward to next year's party. Thanks again to everyone who attended and helped make the evening a success! We're already planning the 2023 Christmas party and look forward to another spectacuar celebration!