Another Siemens Automation Summit is in the books, and it was a great one this year! Digitalization, connectivity, and security were the hot topics. Vertech was one of over 60 presenters with Calvin Hamus presenting "Extending WinCC OA with Web Technology." The Tech Café presented Siemens product offerings like the TIA product family and MindSphere IIOT offering along with partner solutions from companies like Seeq (data analytics) and Claroty (ICS cyber security). Siemens provided great networking opportunities as well like the welcome reception sponsored by Siemens Solution Partners and the pirate-themed customer appreciation event on Wednesday evening.
Extending WinCC OA with Web Technology
Calvin's presentation focused on the concept of using WinCC OA as an industrial data platform, and to make the point, he did a live demonstration of connecting WinCC OA (an industrial SCADA software package) to Slack (a commercial, cloud-based team collaboration tool). If you are interested in trying the Slack connection for yourself, you can find step-by-step guides for sending data from WinCC OA to Slack and sending data from Slack to WinCC OA.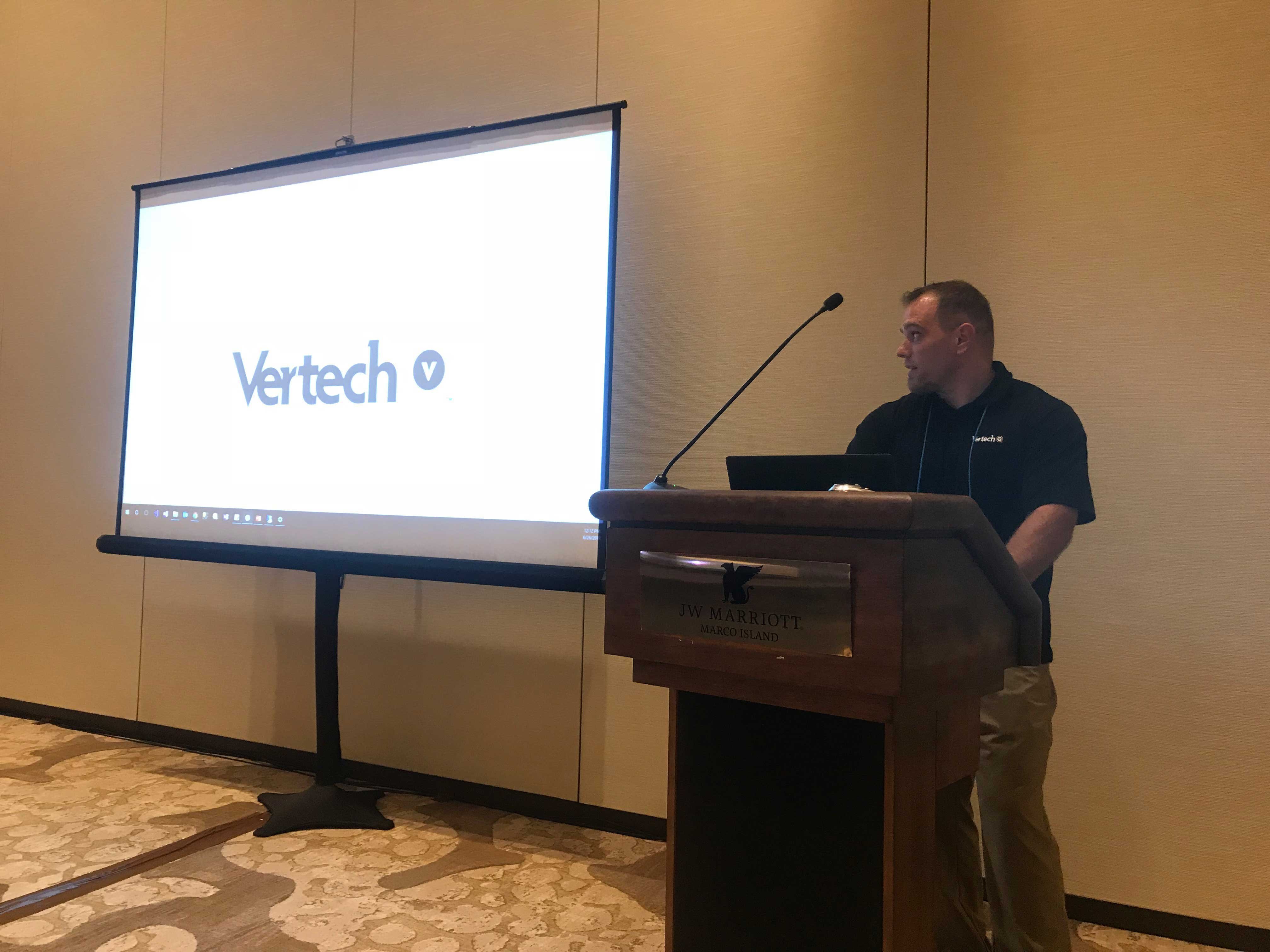 IIOT Ice Cream
Titus Crabb, President of Vertech, and Asha Xu, Business Development Manager for Southern California, took their turn serving ice cream from the MindSphere connected homemade ice cream maker. The system served as a great technical conversation starter and Asha and Titus discovered a career in serving ice cream they can always fall back on.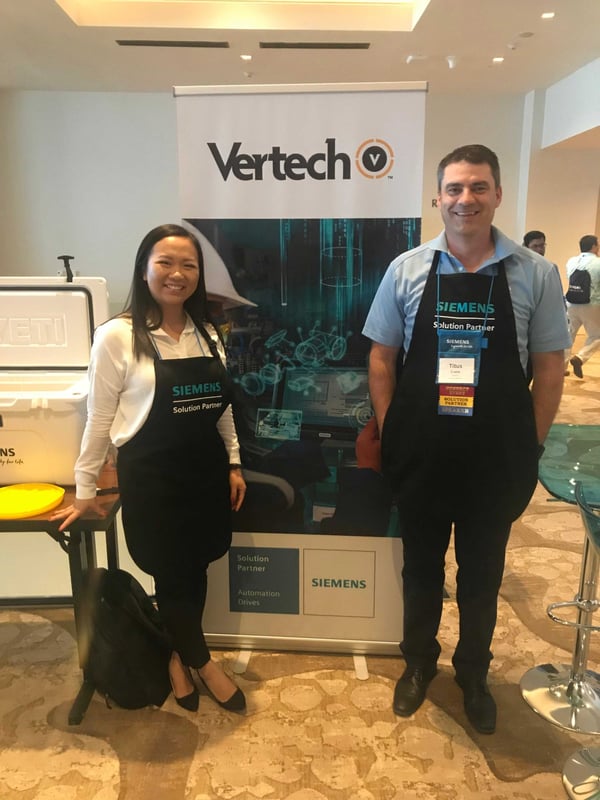 strong partner community
The Siemens community is strong and growing here in the US. Vertech is a Siemens Solution Partner certified to deliver TIA Portal, WinCC OA, Siemens networking and cyber-security, and MindSphere IIOT applications. Next year the Summit will be in Denver, Colorado. We hope to see you there!