A successful MES project has the potential to deliver huge efficiency improvements that can boost production and save money. Critical steps along the way such as how you plan your project, map your process, leverage actionable information, and design your user experience can make or break the success of your project. Here are six strategies you can put into action right now to improve your MES implementation.
Strategy #1: Prepare for Change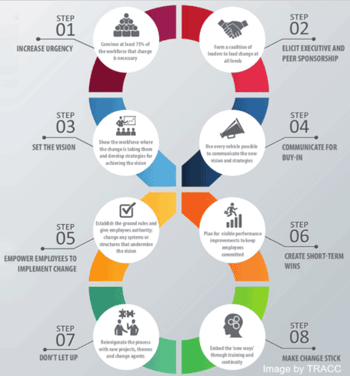 Use a team approach: include all stakeholders, get operator input, and apply change management principles, such as Kotter's 8 Steps For Leading Change.
In order to get employee buy-in on change, upper management should lead the charge and build a multi-disciplinary team that brings together all the key stakeholders who have input into the process specifications.
Ideally, your team will consist of a project leader, the engineering and IT leaders, and an executive representative, all of who understand:
· How the process works
· How the process makes money
· How to make the process more efficient
· How to affect change on an equipment and human level by including all stakeholders
· How to manage material, rates, codes while doing modifications and additions
Strategy #2: Create a Process Map
Know where you are going before you start. Creating a process map will help your team align on objectives, activities, and your project plan before any execution begins. This map also serves as a project management tool to ensure you are on track throughout the project.

Strategy #3: Define All the Features and Calculations of the MES
Outlining in detail the data you are hoping to get out of your MES system – and how you will calculate that data – up front will ensure that you end up with a system that provides the business insights you need.
Here are a few features and calculations you may need: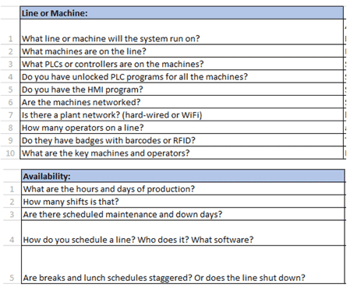 • Line or Machine
• Products
• Availability
• Downtime Tracking
• Performance measures
• Quality measures
• Statuses, Events, Triggers
• Theory and Calculations to be performed
• All the screens and layouts
• All the details…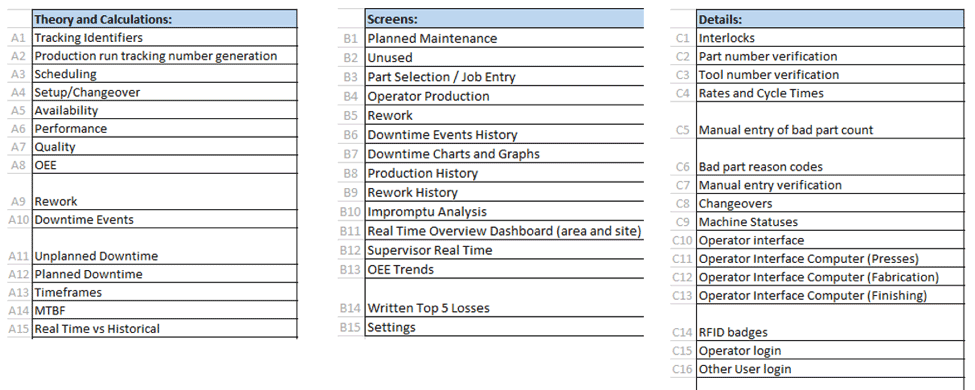 Strategy #4: Schedule 30%, 60%, and 90% Progress Review Workshops
Define critical touch points along the way to set milestones and review progress.
• 30% Progress Review: Share the main overview screen, 1-2 sub screens, wireframes of the rest. The purpose is to review the look and feel, ensure the content is understood and any necessary major edits are agreed.
• 60% Progress Review: Share the majority of the screens in a semi-finished state while the back-end is being developed. The purpose is to review content on the new screens and revisions, possibly do a simulated demo, agree to minor edits and content changes.
• 90% Progress Review: Share all screens in a mostly-finished state with the back-end now nearing completion. The purpose is to review revisions from the 60% Progress Review, conduct a simulated demo possibly with live content from the plant floor, hopefully receive only very minor content comments.
Strategy #5: Provide Actionable Information
Providing actionable information means providing information to the right person at the right time with context so that they can make a decision and act.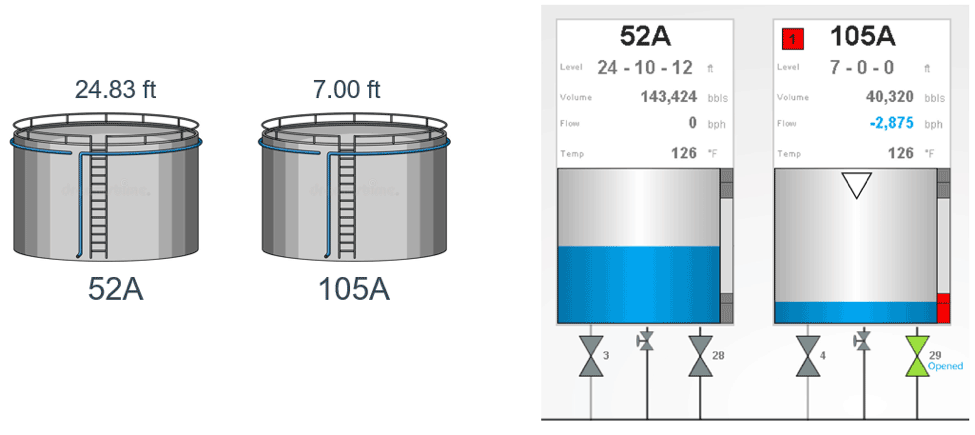 Strategy #6: Provide an Excellent User Experience (UX) in the MES OEE (Overall Equipment Effectiveness) Screens
Ease of use is key to system adoption and operator efficiency. Avoid eyecharts that are hard to read, use color and space effectively, and provide operators with the context they need, including comparisons when relevant. Heavily weigh user experience in your initial design, and redesign in collaboration with operators until everyone is on board.
What more? Check out this white paper to learn about nine MES tools you can incrementally implement to improve data flow, make educated and strategic improvements, and ultimately improve performance.